---
–Upcoming 2017 Events–
---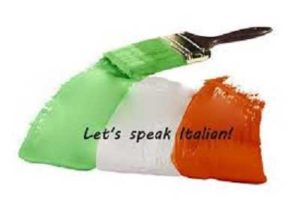 *NEW* Italian Conversation Clinic! – Sat, Nov 18 – 10 AM-12:30 PM – Carlsbad
Join us for an enjoyable (and productive) Saturday morning where you can practice speaking Italian under the gentle guidance of an experienced Italian teacher.
Open to all levels. Read more, sign up . . .
---
-Previous Events-
Join us for a delightful evening and have fun learning to play the popular Italian card game Scopa! – the game for social gatherings.
Travel to Italy via the traditional Italian game of SCOPA!
---
EVENT SOLD OUT – Please join us for a future event!
At long last, this much-requested event is happening! Join us and learn how to make the Amalfi Coast's famously delicious lemon liqueur using an authentic Sorrentine recipe!
---

Mamma Mia – May 13 – Just in time for Mother's Day!
What could be more fun than learning one of the world's most beautiful languages while enjoying delicious Italian food and wine?
Jodina will be special-guesting at Vigilucci's Market for a first-ever joint gastro-linguistic food, wine and language event.
Join us for a super enjoyable experience! Tasting Menu here.
---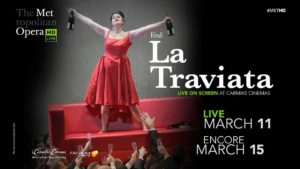 Opera Day! La Traviata will be streaming live from the Met in New York at Oceanside's Regal Theater. We'll meet for a pre-show briefing and mini Italian lesson over breakfast, and then we'll head over to the theater to watch it together.
---
 –OPEN HOUSE at Italiano With Jodina–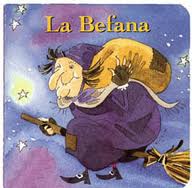 Theme: Help Ring in la Befana!
Where: Italiano With Jodina, Carlsbad Village, 390 Oak Ave, Suite H, Carlsbad. CA 92084 (Directions & Parking. Click then scroll down)
When: Thurs, Jan 5th, 5-8 pm
What:
– Visit the classroom
– Hear about upcoming tours, classes & events
– Meet others interested in Italian language and culture
– Get your questions answered
– And learn about la Befana, Italy's beloved gift-bringing witch!
Food & Drink: Wine, other refreshments and light nibbles will be served.
Bonus! Sign up for a class or tour at the event and save! (If you missed the pre-Christmas special, here's another chance!)
Befana Raffle: Share your favorite Italian word and be entered to win Italian books!
Two ways to RSVP:
---
Jodina as Guest Speaker at Sons & Daughters of Italy

     Join Jodina as the guest speaker at the Sons & Daughters of Italy's monthly meeting. She will be presenting on the most popular Italian words and phrases for travel.
— All are welcome to attend! —
When: Tues, Jan 3, 6-8:30 pm
Where: Encinitas Elk's Lodge, 1393 Windsor Rd, Cardiff, CA
Cost: Dinner (pizza), 6-7 pm, $10, Presentation & meeting only, $5
The Sons & Daughters of Italy is an organization focused on civic, charitable, and social activities centered upon the rich heritage of the Italian culture.
RSVP by Jan. 2 – By email or phone