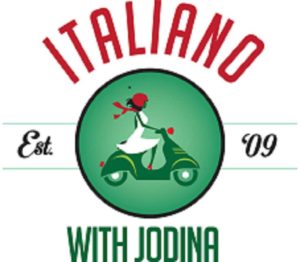 <<== Back to Dates-Cost-Details of 2018 Winter Classes
2018 WINTER CLASSES



Must register prior to start of class.
Class fee:  $233. [Any current special offers will be applied at check-out.] NOTE: While there is no sign-up deadline, early registration is encouraged & appreciated. Last-minute sign-ups complicate planning & book ordering and could result in a class being cancelled due to insufficient advanced enrollment.

Materials fee: Beginners class: $15. Story + Convo class: TBD (approx $20). Fee payable at first class session by cash or check.
Class location: 390 Oak Ave, Suite H, Carlsbad, CA 92008
Driving directions & parking:  See below.
For questions, send email. Use form below.
Cancellation, make-ups, & Skype attendance policies (By registering, you are indicating that you have reviewed and consent to these terms.)
Note: Possible custom enrollment (in advance) may be available for students only able to attend a portion of the course due to travel plans.
How to register :
By Check: Payable to Jodina Hahn Gallo, P.O. Box 3, Vista, CA  92085-0003  [Note: Please send an email to advise you've mailed your payment. For Early-bird price, must be postmarked by Dec 31.]
Online with Credit Card, or via PayPal — See secure shopping cart below.
– Register Securely Online :
Credit card (Visa, MC, AmEx, Discover) or Paypal*.
(*Note: A PayPal account is NOT necessary for this transaction.)
---
Beginner/Adv.Beg./Travelers Italian – New Year Special, $225,  Jan 3 & 4 only. Regular price $233.
The Fine Print: By registering, you are indicating that you have reviewed and consent to these terms.

Daytime Class: Mon 2-4 pm | Jan 8 – Mar 5 | 9 weeks

Evening Class: Tues 7-9pm | Jan 9 – Mar 6 | 9 weeks
---
— Italiano With Jodina Contact Info —
TELEPHONE: (760) 201-7594
---
Driving Directions

From I-5, take the Carlsbad Village Drive Exit.  Go west to Washington street (immediately past RR tracks) and turn left.  Go one block to Oak Av; turn right.  Make a quick right into the parking lot at 390 Oak Ave.  We are on the first floor in the center of the business suite complex, Suite H, c/o CSL Carlsbad Center for Spiritual Living.
Parking: Free street parking and free public lot across the street, on Washington St., with no restrictions. Usually, there is plenty of space. There is also parking a block away at the Village Faire Shopping Center (check signage to be sure you are not in a short-term space).
[IMPORTANT – Daytime classes: DO NOT park in the dedicated parking lot at the classroom location, it is by permit only, and you could be towed. Handicapped parking is permitted; speak to instructor.]