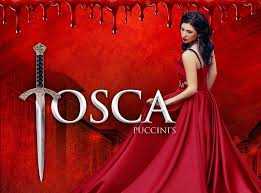 The New York Met will be live-streaming Giacomo Puccini's Tosca, one of the most popular operas in the world, at Oceanside's Regal Theater this coming January 27th.
Come see it live on the big screen, and enjoy better views than most people attending live in New York!
To better enjoy this highly compelling, melodramatic, and acclaimed opera, we'll meet for a pre-show briefing and mini Italian lesson over breakfast, then we'll head to the theater to watch it together.
We'll have a look at Tosca's synopsis in English and Italian.  The event is open to anyone, with or without a background in the Italian language. (The opera includes subtitles in English.)  This event is a wonderful way to appreciate the richness of Italian culture in good company.  Join us and treat yourself to Opera Day!  (Video clip below)
---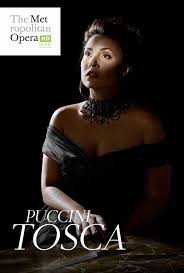 -Details-
Date: Saturday, Jan 27 – Oceanside, CA
Breakfast Briefing (Italian lesson): 8-9:30 AM @ the Breakfast Club Diner, 228 N. Coast Hwy, Oceanside, CA 92054 | Cost: $16 | Sign-up early to save your spot – Event is limited to just 20 participants. | Our previous opera event sold out | Directions
Sign-up Deadline: Thurs, Jan 25
Note: Event subject to a minimum of 10 attendees, registered in advance.
(Refund policy at page bottom.)

---
Breakfast: Not included in event fee. Pre-selection of breakfast required. See choices here. Communicate your choice as a note on your payment form or email us. Pay at restaurant.
Opera run time: 9:55 AM – 12:55 PM [3hrs, 20 mins]
Where: Regal Oceanside Stadium 16 Theater, 401 Mission Ave, Oceanside, CA 92054  (Note: Theater is a 5-minute walk from restaurant)
Show Tickets: Not included in event fee. Available at door or online. 
Adults: $24, Seniors: $22, Kids (3-11 yrs): $18
(Per the theater, opera shows do not normally sell out, but we recommend purchasing in advance for peace of mind and to avoid pre-show rushing.)
---
Got any questions? Let us hear from you!
---
Tosca Trailer & brief description: Set in Rome in 1800, Tosca is a story of intrigue, suspense, and betrayal, against a backdrop of the Kingdom of Naples's control of Rome threatened by Napoleon's invasion of Italy. It contains some of Puccini's best-known lyrical arias.
Read review in the ZEALnyc : "A Traditional 'Tosca' Returns, With Cheers, to the Met"
---
See other upcoming Italian language, food & culture events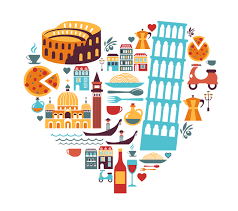 ---
Refund Policy: If you sign up for this event and find that you cannot attend, contact Italiano With Jodina a minimum of three (3) business days prior to event date. A refund will be issued, minus a $5 handling fee.