This trip features an array of beautiful, highly rated lodgings.
1) Catania [4 nights: Apr 8, 9, 10 & 17] – Hotel Principe, a luxury, boutique 4-star hotel.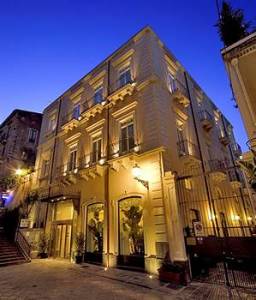 One of the most important hotels in Catania, the Hotel Principe occupies a recently restored aristocratic building, located at the Scalinata Alessi Steps, set between Via Etnea and Via Crociferi streets. The hotel is in the baroque heart of the city's historical center, providing outstanding testimony to Sicilian architecture. The Hotel's elegantly furnished rooms were designed to offer maximum comfort. Rooms include TV with satellite channels, free Sky TV, Wi-Fi, mini-bar and safe.
Catania, situated at the center of the Mediterranean sea, is a natural stage where the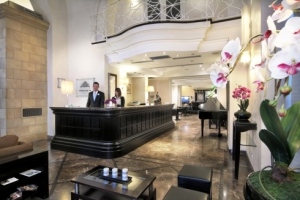 sun, the Ionian sea and the fire of Mount Etna blend 2,700 years of history to create a daily performance of unsurpassed beauty.
Services Available:  o Buffet Breakfast (included)     o American Bar    o Piano Bar   o Tea Room    o Room Service   o Wellness Room with Turkish Bath      o Internet Point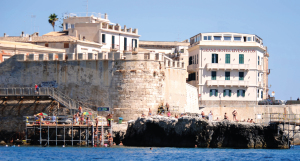 2) Siracusa [2 nights: Apr 11,12] – Hotel Livingston, elegant, 4 stars, on the island of Ortigia, Siracusa's historical city center. Located directly on the coastline, hotel guests enjoy beautiful seascapes and sunsets. Just 20 steps away is Forte Vigliena the free public solarium and swimming area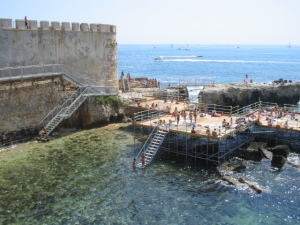 with showers and steps to access the Ionian sea.  Tastefully furnished rooms feature Wi-Fi, satellite TV and gorgeous views. There is also a large pool and a wellness center offering a variety of services, including waster massages, color therapy, Turkish baths, steam baths and a Finnish sauna.
---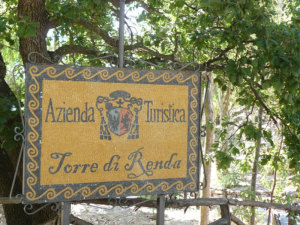 3) Piazza Armerina [1 night: Apr 13] – Torre di Renda, an agri-turismo (agriculture + tourism ). This charming refurbished farmhouse will offer us a relaxed countryside respite that will cradle us in its lush 103,000 square meters of woodland, where you can spot foxes and rabbits. The remodeled structures that were once a working farm sit on a hill offering gorgeous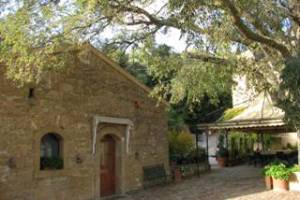 panoramas of the city of Piazza Armerina.  Take a relaxing walk around the grounds, enjoy a dip in the pool, or a relaxing hot stone massage. We'll have dinner at the onsite restaurant and enjoy dishes created using produce grown on location.  These accommodations feature the warmth and hospitality only a family-run business can offer.
---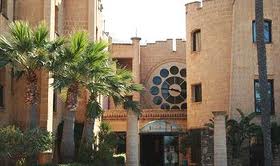 4) Agrigento [1 night: April 14] – Grand Hotel Mosé is a tranquil and elegant hotel ideally situated near the Valley of Temples and approximately 2 miles from the sandy beach of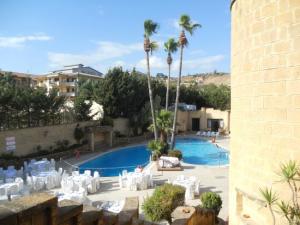 San Leone. Lava stone features strongly in the construction and decoration of the hotel, giving it a warm ambiance. The hotel also features a beautiful pool in a picturesque patio setting.
---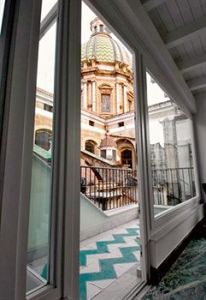 5)  Palermo [2 nights: April 15,16] – Quintocanto Hotel & Spa  is a 20-room boutique 4-star hotel located in the heart of the historical center of Palermo in one of the city's  most fascinating areas, steeped in history. The hotel is adjacent to the Church of San Giuseppe Teatini, a short walk from Four Corners, where Via Maqueda and Corso Vittorio Emanuele intersect, near Piazza Pretoria, the Church of Martorana and Palazzo Riso, and the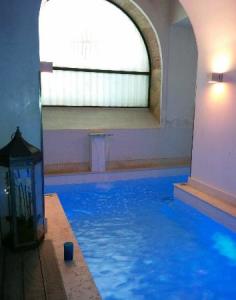 Contemporary Art Museum of Sicily.  Quintocanto Hotel & Spa is an oasis of relaxation in the city center, where guests can regenerate after a day of  sightseeing. The many amenities offered include spa services (hammam, sauna, steam room, massage and more) and common areas (reading room, restaurant and bar). Each room has free TV and Wi-Fi, a built-in safe, mini-bar, a beautiful view, and a shower that features chromotherapy (color therapy).
<== Back to Itinerary + Trip Description