Come to the clinic and work out the kinks in your Italian conversation skills!
(New date!)  Sat, Jan 13
FOCUS: – Speaking – the most critical part of  foreign language skills, and usually the one that scares people the most. Here you'll find a fun and supportive environment that will put you at ease and gently encourage you to express yourself with greater confidence.
THEME of this month's clinic: 
"La Befana"

La Befana is Italy's beloved gift-bringing grandma-witch who brings gifts to bambini (children) on Epiphany, January 6th, marking the end of the Italian Christmas holidays.
The Italian tradition and lore of la Befana will be our springboard to lively and interesting conversation.
Plus, we'll have a special activity, a Befana White Elephant gift exchange*, and there'll be a new slide show/virtual trip to Italy, featuring photos from the recent Italiano With Jodina tour.
*If you've never participated in a White Elephant gift exchange, it's easy and loads of fun! You bring an item to add to the present pile (preferably something you have around the house that you don't need). It doesn't need to be new, just in good condition. It's also a perfect opportunity for "re-gifting." If you do decide to buy something, it should not be expensive – keep it around $5, less if possible. Fancy gifts not required – sometimes the craziest gifts make for the most fun. Be sure to wrap the gift.
This clinic is designed to help you improve your ability to communicate in Italian. Join us for an enjoyable (and productive) Saturday morning where you can practice speaking Italian!
All levels are welcome – from beginner to the most advanced. And because all are welcome, everyone who attends will gain something of value from this conversation experience. Those with mid to greater level skills will have a chance to speak, and those just starting out will (at the very least) have the important opportunity to hear the language spoken and learn new words and phrases, with lots of encouragement and support from other attendees.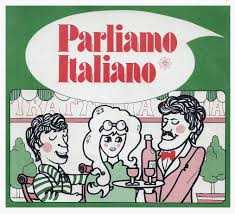 Under the gentle guidance of Jodina, a certified language teacher who exercised her skills for nearly a decade in Milano and has been instructing Italian in North County since 2009, this Conversation Clinic will focus on key words and language structures, listening comprehension and conversation-starter questions to break the ice and get you conversing in Italian. Plus, you'll have the chance to get your pressing language questions answered by an experienced teacher.
Whether you're already enrolled in a regular Italian class, studying on your own, or have been waiting for a chance to brush up on your speaking skills, this special gathering is for you!
Come to the Conversation Clinic and give your Italian speaking skills a booster shot!

Coffee, tea and water will be provided. Feel free to bring snacks if you'd like.
Date: Saturday, Jan 13, 2018
Time: 10 AM – 12:30 PM
Cost: $25 by Jan 11, $30 after Jan 11 & at door
Location: Italiano With Jodina Classroom, 390 Oak Ave, Suite H, Carlsbad Village, 92008
Free Parking: on street or in public lot across from classroom on Washington St. (Note: Parking in private lot at address is by permit only.)
Driving Directions: From I-5, take the Carlsbad Village Drive Exit. Go west to Washington street (immediately past RR tracks) and turn left. Go one block to Oak Av; turn right. We are on the first floor in the center of the business suite complex, Suite H.
Early Sign-up Deadline: Thurs, Jan 11
Note: Event subject to a minimum of 8 attendees, registered in advance.
---
SIGN ME UP!  >>Seating is limited<<  SAVE MY SPOT!

How to register :
[1] Securely by credit card  (No PayPal account necessary)

[2] By Check:

Postmarked by Tues 1/9/18

– Payable to Jodina Hahn Gallo, P.O. Box 3, Vista, CA  92085-0003  [Note: Kindly send an email to advise you've mailed your payment and to hold your spot.]
Refund policy, see page bottom.
---
Got any questions? Let us hear from you!
---
See other upcoming Italian language, food & culture events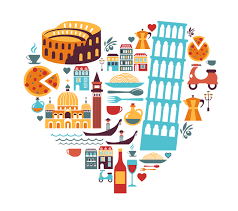 ---
Refund Policy: If you sign up for this event and find that you cannot attend, contact Italiano With Jodina a minimum of three (3) business days prior to event date. A refund will be issued, minus a $5 handling fee.