---
TO CONTACT JODINA SCROLL DOWN.  GRAZIE!
---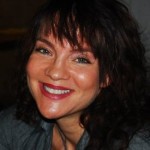 Buongiorno!
I am an expert foreign language teacher and fluency specialist with more than 20 years' experience teaching, learning, and using languages in all areas of life – academic, business, and everyday living.
I am passionate about languages and how they enrich our lives. And I am especially passionate about the Italian language, having spent a significant part (nearly 10 years) of my life in my adopted hometown of Milan, Italy. I am proficient in Italian, Spanish, and English, and functional in French.  I have lived, worked, and taught in the US, Spain, and Italy (where I began my teaching career).
I approach language teaching and learning contextually (rather than grammatically), with a student-centered focus.
What does that mean? It means that my teaching method is highly interactive, and I will get you talking right away and learning to use and appreciate a language through topics and material relevant to your life and travels. And through culture, music, film, and real-life content… based on your needs and interests. And most important, I create an enjoyable and supportive environment for learning language. Classes and lessons are fun, as they should be!
I hold a California Teaching Credential, and I am up-to-date on and trained in the latest foreign language teaching methods and theories. I have taught language to students from all walks of life: adults – both older and younger, students, business people, travelers, children, home-schoolers, and families. I am known among students and fellow teachers for my dynamic and easy-to-follow teaching techniques.
I have been offering classes, private lessons, and workshops in Italian Language & Culture and Spanish in North San Diego County since 2009. In addition to Italiano With Jodina offerings, I also offer courses through such programs as Miracosta College, CSUSM (Cal State San Marcos), Osher Programs,  and San Dieguito Adult School. Additionally, I offer Italian cooking instruction and organize tours to Italy.
Before relocating from Northern to Southern California, I taught for the OUSD (Oakland Unified School District) Adult & Career Education (OACE) program, and for LSI (Language Studies International) in Berkeley. I began my teaching career in Milan, Italy. I have worked with speakers of Italian, Spanish, Chinese, Arabic, and other languages, in my career as an ESL and adult literacy teacher. I have also spearheaded initiatives and events focusing on adult literacy among native English speakers.
In addition to language instruction, I have a background in business, international studies, and public relations. I am an experienced copywriter, editor, proofreader, translator, and interpreter.
I am an ardent advocate of life-long learning and personal enrichment.   In the spirit of continual new horizons, I am currently working on creating Italian language learning materials, audio recordings, instructional videos, online classroom offerings, and a travel blog.
---
CONTACT JODINA

TELEPHONE:  (760) 201-7594 | 9 am-6 pm PST