W E L C O M E !!!
Buon giorno & Benvenuti to Italiano With Jodina!
*CURRENT NEWS*

Gelati a Firenze / Ice cream in Florence
  Summer's around the corner, and these relaxed, enjoyable classes are just what you need to keep your Italian fresh over the summer!    -Classes start week of June 3.
. . . . . . . . . . . . . . . . . . .
Presenting  SUMMER ITALIAN COOKING CLASSES !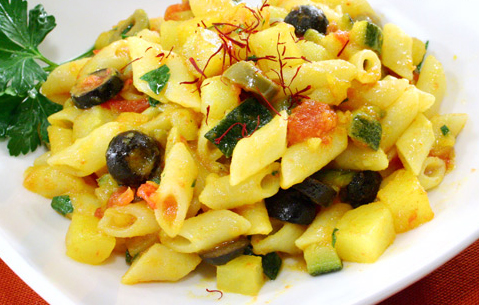 Pennette primavera
Spend an enjoyable evening learning to cook an Italian meal… and eating it!  Buon appetito!

. . . . . . . . . . . . . . . . . . .
* *
M O R E  N E W S
* *
Don't yet receive updates?  Sign up!

Use form to the right or at page bottom.
………………………………
Watch & Learn!  JODINA'S instructional ITALIAN VIDEOS>> Learn/Review the alphabet, numbers, telling time, saying "I love you", and more in Italian.
>> Quarterly Italian Language Classes for Adults <<
Beginner & intermediate levels : See what's Currently Enrolling/In session>>
>> Ongoing Italian Study & Conversation Class  <<
The ongoing Italian Study & Conversation Class (Saturday mornings in downtown Vista) continues to be a great way to actively practice speaking and solidify knowledge of Italian in a teacher-facilitated group language lesson. Now in its fourth year, this drop-in class is fun, low-key, productive!
 Great as a supplement to classes or on its own.
Read More – See Pictures – RSVP ==>
>> Italian Happy Hours and social events (picnics, bocce, movies, etc) are another way to meet people who enjoy the Italian culture and language. The Italian Happy Hours are great fun and draw a good group of people. (Ability to speak Italian not necessary, but if you'd like to practice, it's a great chance!)
>> The first-ever series of Hands-on Italian Cooking Classes kicked off last spring in Carlsbad Village. These entertaining and informative classes were a big hit. People have been wanting to know WHEN there'll be more…Hopefully we'll have something to announce for this Spring. Stay tuned for announcements – Mailing list sign-up at page bottom.
Stay tuned and check back often — there's always something new happening at Italiano With Jodina!
Sign up below to get on the email updates list!
And be sure to check out my latest blog post for a mini lesson in Italian language and culture. I blog regularly on topics of interest to those studying or just fascinated by Italian language and culture.
Cari saluti,
Jodina