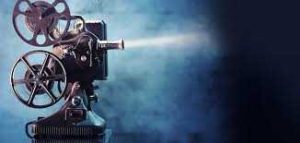 Ciaooo! This page of recommended movies has just undergone a long overdue update… Check the fresh, newly picked batch below.  I'll add more Italian films as I find them —
Sign up for email updates below on the right ==>
Jodina's Italian Movie Picks: {All available at Netflix}
Searching for Italian movies on Netflix can be a challenge. In fact, if you search by the keyword Italian, the (exasperating) result will yield you every English language movie with the word Italian in its title, but nothing in Italian. After some recent sleuthing, here is what I've found available currently on Netlfix. (Know of others? Email me!)
On Netflix, search for the title that appears in bold. Films are in Italian with subtitles that can be turned on or off.
---
These films are available for instant streaming:
Cinema Paradiso – When a Sicilian boy is mesmerized by the movies at his local theater, he befriends a projectionist who tells him to leave home and pursue his dreams.
Human Capital (Il capitale umano) – One family living in wealth and luxury. Another struggling to stay afloat. Their fates linked by ties of love and money.
The Mafia Kills Only in Summer (La mafia uccide solo d'estate) – When a young Sicilian boy grows up surrounded by the Mafia, he either has to join up — or keep his sense of humor.
Welcome Mr. President (Benvenuto Presidente) A man of honesty, humor and good conscience. Only an odd twist of fate could make him the next president of Italy.
Terraferma – A tide of desperate immigrants from Africa washes over an island off Sicily, generating fear and conflict among the isle's fishermen residents.
Salvo – He was know as a stone-cold killer until he met his latest target. Nothing complicates a hit man's soul like love.
My Italian Secret – Discover the true story of Italian cycling champ Gino Bartali and his compatriots who risked their lives to save Italian Jews from the Nazis. Mostly in English with some Italian. Interesting view into recent Italian history on a theme still pertinent today.
I Am Love (Io sono amore) – What lies beneath the perfect may be shockingly uncivilized. An Italian clan slowly falls apart.
My Way – Former Italian prime minister Silvio Berlusconi opens up about his life, including his sex scandals, corruption trials, and friendship with Putin.
How Strange to be Named Federico (Che strano chiamarsi Federico) – One great auteur pays loving memory to another in this film by Ettore Scola about his decades-long friendship with famed Italian film director Federico Fellini.
Gomorrah – The intertwining tales of a delivery boy, a tailor, a businessman and two teenagers from the fabric of this gritty examination of the Neapolitan mob.
---
These titles are available on Netflix DVD only:
Bread and Tulips (Pane e tulipani) – Nice film, shot mostly in Venice. A woman on vacation with her husband  & son gets left behind at a rest stop. She ends up hitchhiking to Venice and establishing a new life there. Comedy.
Life is Beautiful (La vita è bella) – Oscar winner for Best Foreign Film starring Roberto Benigni. When an open-minded Jewish-Italian librarian and his son become victims of the Holocaust, he uses a perfect mixture of will, humor and imagination to shelter his son from the horrors of their camp and convince the boy that it's all an elaborate game, a special contest to win a tank.
Amarcord – A delightful series of comedic and nostalgic vignettes set in a 1930s Italian coastal town reminiscent of director Federico Fellini's childhood in Rimini.
Divorce Italian Style (Divorzio all'italiana) – Starring Marcello Maistroiani. A married Sicilian baron falls in love with his cousin and vows to wed her, but with divorce illegal he must concoct a crime of passion to do away with his wife. Comedy.
---
Films no longer available on Netflix. Looking for a new source.
Il Postino –  A simple Italian postman learns to love poetry while delivering mail to famous Chilean poet Pablo Neruda, who has been exiled to a remote Italian island (played by Phillipe Noiret from Cinema Paradiso). The postman  uses his budding new skills to woo local beauty Beatrice. Starring Massimo Troisi in his last role, in which he also called the shots as director.  He finished this 'capolavoro' (masterpiece), foregoing cancer surgery, and succumbed to the disease shortly after filming culminated.
Pinocchio -Despite guidance from the Blue Fairy and the love of his father, a wooden puppet's curious spirit leads him into one wild adventure after another. Starring Roberto Benigni (Life is Beautiful) and his real-life wife Nicoletta Braschi.  Benigni's hilarious performance make this classic fairy tale enjoyable for adults and kids of all ages.