-BREAKFAST EVENT SOLD OUT*-
[*Note there are still plenty of tickets to the show itself, but the breakfast event is sold out.]
The New York Met will be live-streaming Giuseppe Verdi's La Traviata at Oceanside's Regal Theater this coming March 11th!
To better enjoy this delightful,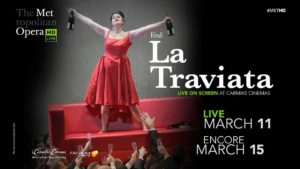 dramatic, and highly acclaimed opera, we'll meet for a pre-show briefing and mini Italian lesson over breakfast, then we'll head to the theater to watch it together.
We'll have a look at La Traviata's synopsis in English and Italian.  The event is open to anyone, with or without any background in the Italian language. (The opera will include subtitles in English.) This event is a wonderful way to appreciate the richness of Italian culture in good company.  Join us and treat yourself to Opera Day!  (Video clip below)
---
-Details-
Date: Saturday, March 11 – Oceanside
Breakfast Briefing (Italian lesson): 8-9:30 AM @ the Breakfast Club Diner, 228 N. Coast Hwy, Oceanside, CA 92054 | Cost: $15 | Limited seating | Sign-up below, save your spot.*
(*Sign-up deadline: Mar 9. Must register in advance to attend. Refund policy at page bottom.)

---
Breakfast: Order and pay at restaurant.  Menu here.
Opera run time: 9:55 AM – 12:50 PM
Where: Regal Oceanside Stadium 16 theater, 401 Mission Ave, Oceanside, CA 92054
Show Tickets: Available at door or online. 
Adults: $24, Seniors: $22, Kids (3-11 yrs): $18
(Per the theater, the show does not normally sell out.)
---
Got any questions? Let us hear from you!
---
Read review in the Observer : "Almost Like Being in Love: La Traviata Blazes at the Met"
---
See other upcoming Italian language, food & culture events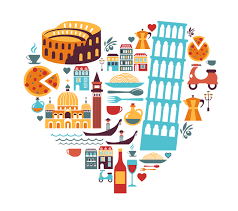 ---
Refund Policy: If you sign up for this event and find that you cannot attend, contact Italiano With Jodina a minimum of three (2) business days prior to event date. A refund will be issued, minus a $5 handling fee.