Spring in Sicily: May 12-24, 2017
This tour has been postponed. Future dates TBD.

Tour the entire island of Sicily at the height of its best season, before the heat, before the crowds of summer. Spring in Sicily is when the countryside is at its greenest, with the fragrance of wildflowers and citrus groves in the air. A 13-day tour through the wild and diverse terrain of Italy's largest island. Sicily is truly a feast for all the senses. Enjoy a very comfortable tour that includes an excursion to craters on the side of Mt. Etna and wine tasting at a nearby vineyard, a visit to an artisan laboratory where chocolate is still made according to the ancient Aztecan recipe, and a boat ride around Siracusa's famed Island of Ortigia. These and so many more adventures await you!
Note: Because this tour is dedicated entirely to the island of Sicily, you will experience Italy as it should be, immersed in the culture, the food and the language rather than lengthy time in transit from one point to the next. Your time will be well spent enjoying the dramatic beauty of Sicily, discovering its rich cultural heritage and getting to know Italy in a way that only this trip offers you.
"Jodina's tours are more relaxing than typical tours… they  allow you to truly experience Italy, blend in, feel less like a tourist, more like a local – especially because it's a small group. You felt like you were a part of the places we visited in a way I haven't experienced on other tours. We didn't "do" Italy, we embraced one area and immersed ourselves in it."   – S. Antonucci

---
Itinerary in Brief
Tour these towns and the beauties they hold:
Palermo – Monreale – Cefalù – Castelbuono – Erice – Marsala – Selinunte – Agrigento – Piazza Armerina – Caltagirone – Ragusa – Modica – Noto – Siracusa – Catania – Mt. Etna – Taormina
Tours + Tastings + Excursions galore. Language & culture tips, too.
---
Tour cost: $3,750, double occupancy  |  Single supplement: $515

Tour deposit deadline: December 15, 2016, $1000

This tour has been postponed. Future dates TBD.
---
Tour Includess: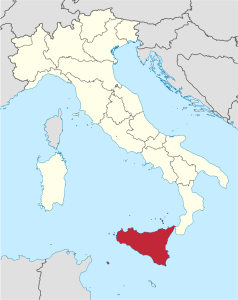 13 Days /12 Nights
12 Nights in 4-star quality hotels
12 Breakfasts, 12 lunches or dinners
Small-group, boutique tour limited to 10-15 travelers
Numerous tastings of local, artisan specialties, including olive oil, marzipan and almond pastry, fresh ricotta, chocolate, granita, two wine tastings and traditionally prepared regional dishes at typical local restaurants.
Daily guided excursions (with local, English-speaking guides)
All entrance fees, restaurant gratuities, local hotel surcharges
Deluxe private transportation to destinations included in tour
Ample free time to spend as you like
Tour accompanied by a multi-lingual host expert in Italian language and culture and trained in first aid and CPR. (English, Italian, Spanish, French)
Travel Language Instruction: Tour will feature informal pop-up lessons on useful Italian language & culture tips to help you feel more at home in Italy. (Note:  Knowledge of Italian not required for this trip.)
Downloadable "Travel Tips & Suggestions Guide" to help you prepare for your trip.
---
Itinerary in Detail
Experience the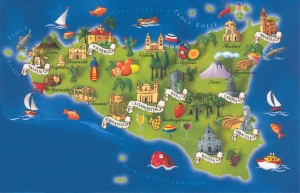 paradise that is Sicily in this rich and comprehensive tour. The island's rich history is still visible in a stunning mix of Baroque, Greek, Roman, Gothic, Norman, Arabic and Byzantine architecture and ruins – See the best Sicily has to offer – Leave the details to us, and enjoy the ride! Travel with fellow admirers of Italy – Add in mouth-watering food & tastings, comfortable accommodations, and you've got one amazing trip! …One you'll be talking about for years to come!
Cultural note: Sicily boasts more UNESCO sites than all the rest of Italy combined, and most if not all of our excursions feature UNESCO-listed historical treasures.
Arrival in Palermo, Sicily's capital city. Check in and get settled at our hotel in the beautiful historical heart of Palermo, our home base for the next four days. Have a stroll around and take in Palermo's beauty. Enjoy a delicious group welcome dinner and tour orientation in the evening.   Meals: D
Day 2 – Treasures of Palermo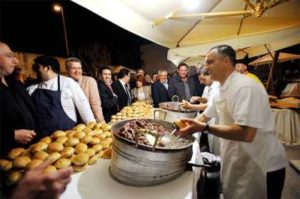 After breakfast, we'll head out for a comprehensive guided walking tour of Palermo's historical city center to discover its many treasures, including the Norman Palace, Palatine Chapel, the Quattro Canti, Corso Vittorio Emanuele street and more. We'll lunch on traditional street food. Free time to shop and explore. Gather again late afternoon for a visit to the Palace of Count Federico in Palermo. We'll have refreshments in the Grand Living Room with Countess Federico and a guided tour of the palace. Evening on your own.   Meals: B / L / Aperitivo
Today after breakfast, we'll explore the old, colorful open air markets of Palermo, with its fish mongers and brightly colored produce. Next, on to Monreale in the hills near Palermo. We'll enjoy stunning views of the surrounding valley and visit the magnificent Cathedral with its dazzling gold leaf and mosaics,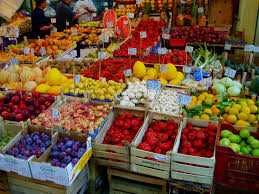 the largest concentration of Norman, Arab and Byzantine art in one place. Lunch at a panoramic restaurant. Return to Palermo. Rest of afternoon and evening free.   Meals: B / L
 Day 4 – From the coast to the mountains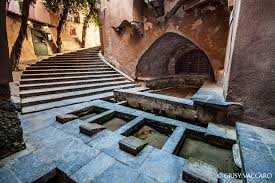 Today we head to Cefalù, an enchanting medieval town on Sicily's northern coast. Touring her lovely, narrow streets, highlights will include the medieval public wash house and the old walled port. Free time to roam and shop. Lunch at a seaside restaurant. In the afternoon, we depart for Castelbuono, a small village in the Madonie Mountains. We'll explore her narrow medieval streets and visit the Chiaramonte Castle. Return to Palermo. Free evening.   Meals: B / L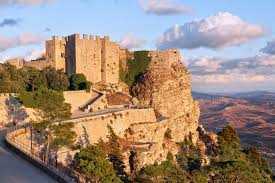 Day 5 – Mountain-tops & Marsala

After breakfast we'll venture to the medieval mountain-top town of Erice. Our walking tour lead us to the castle built upon the remains of Venus Temple. Visit to a local pastry shop to taste traditional marzipan and almond pastry. Free time and lunch at a countryside restaurant featuring typical Sicilian cuisine. After, we'll pass salt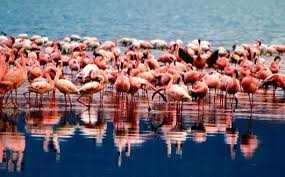 flats, old windmills, hundreds of pink flamingos and countless hills of white salt on our drive to Marsala. We'll visit the historical city center and have a tasting of the world famous Marsala wine. Check into hotel in Marsala. Free evening.   Meals: B / L / Marzipan & almond pastry tasting
Day 6 – Ancient Greek temples & olive oil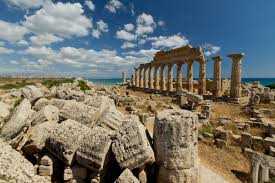 After breakfast, we'll head to Selinunte, Europe's largest archeological park. Steeped in ancient history, the abundance of ruins and majestic views are reminiscent of old Greece. We'll enjoy lunch and an olive oil tasting at a typical farmhouse. Take in stunning coastal views on the road to Agrigento where we'll tour Valley of the Temples archeological park. Hotel check in and time for rest or dinner on your own. Gather again early evening for an unforgettable night tour of the Valley of Temples. Back in time for dinner or an early evening.   Meals: B / L / Olive oil tasting
Day 7 – Mosaics, ceramics & baroque art

First stop, Pi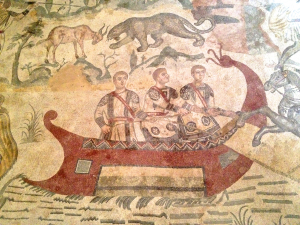 azza Armerina to tour the Villa Romana del Casale, renowned for its exquisite and extensive (more than 2 square miles) mosaic collection. Lunch at a farmhouse in a former 14th century monastery amidst rolling hills, then tour Caltagirone, known as the Sicilian capital of ceramics and for its baroque art. Free time and then on to Ragusa. Check into hotel. Free evening.   Meals: B / L
Day 8 – Chocolate, cheese & flowers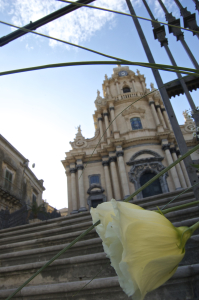 Today we'll discover Sicily's Baroque Triangle, starting with Ragusa Ibla. Known as "the island within the island", the town was entirely rebuilt following the devastating earthquake of 1693. On to Modica where we'll visit a chocolate factory and taste this "food of the Gods" made according to the ancient Aztecan recipe brought by the Spanish in 1500. We'll stop at a farmhouse for lunch and a fresh ricotta cheese tasting. Next we land in Noto, where we'll visit the town and take in the fantastical sights of the annual Noto Flower Festival, featuring nearly a half mile of fresh flower mosaics displayed along a main street. Free time and continue on to Siracusa. Check into hotel and free evening.   Meals: B / L / Chocolate tasting / Fresh ricotta tasting
Day 9 – Syracuse: Ancient archeological gems & a floating tour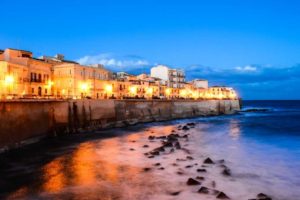 Siracusa (Syracuse): Today we'll explore the many treasures of this port town and former Greek powerhouse. Tour the archeological park of Neapolis, housing monuments from both ancient Greek and Roman times, including the Ear of Dionysius cave, Roman amphitheater and Greek theater. We'll discover the island of Ortigia, the soul of Siracusa, and its beautiful churches, squares, fountains and palaces. Enjoy a picturesque boat ride around Ortigia, complete with refreshments and snacks on board. Rest of afternoon and evening free. Night in Siracusa.   Meals: B / Refreshments and snacks
Day 10 – Catania: Bustling with history, culture & cuisine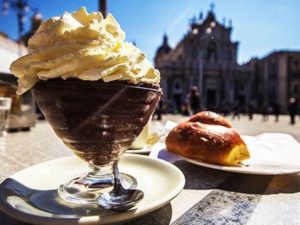 After breakfast, we'll set off to Catania, our final home base for the tour.  This fashionable, bustling city at the foot of Mt. Etna is defined by its seismic history. An important Renaissance hub, Catania is still a main economic, educational and touristic center of Sicily. Guided walking tour of the old town, including a visit to its famous outdoor fish market. Lunch at a local restaurant followed by a granita tasting – one of Sicily's dessert specialties – at an old bar in the city center. Check into hotel. Rest of afternoon and evening free to explore, shop, relax, dine as you wish. Night in Catania.   Meals: B / L / Granita tasting
Day 11 – Volcanic adventures on Mt. Etna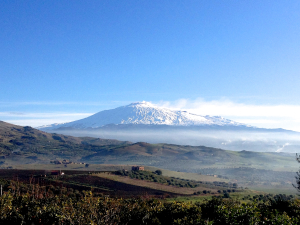 Today is all about Etna. Europe's largest, still-active volcano – usually experiencing several minor eruptions each year – is both revered and feared by locals. It's eruptions have forever changed the landscape over the centuries. We'll travel via private coach up this immense and beautiful volcanic mountain. The drive up affords mesmerizing views of dense groves of citrus, olives, agave, bananas, eucalyptus, palms, vines, hazelnuts, almonds, pistachio and chestnuts… that thrive in Etna's fertile soil. We'll stop to explore craters, tour a vineyard, have lunch and taste the delicious Etna wines. Return to Catania. Rest of afternoon and evening free.   Meals: B / L / Wine tasting
Day 12 – Beautiful Taormina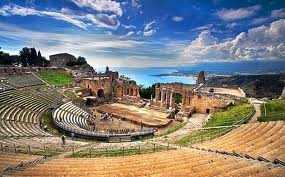 After breakfast, we head up to the chic coastal town of Taormina, perched high on a rocky spur opposite Etna and blessed with breathtaking views of the sea below. Guided walking tour of this quaint town, including a visit to the very intact Greek Theater, which still hosts musical performances and has occasionally seen fireworks erupt from Etna during a show! Time on your own and lunch at your leisure. Early evening return to Catania. Farewell dinner in Catania.   Meals: B / D
Day 13  –  Final breakfast, check out and departures. Arrivederci!
---
Tour Inclusions/Exclusions
Included: See Tour Includes section above.
Not included: Airfare and other transportation to/from Palermo and Catania tour departure/end points, travel insurance, gratuities for guides and drivers (at traveler's discretion). More info and travel advice below.*
Tour cost: $3,750, double occupancy |  Single supplement: $515

Tour deposit deadline: December 15, 2016, $1000

This tour has been postponed. Future dates TBD.

Love this trip?  Sign up to reserve your spot!  Space is limited.
---
Special study option:  Arrive ahead of the tour (or remain after) and study Italian (short courses available) at a local private language school at a special price for tour participants.  Click for info.
* More Info: Airfare and other transportation to/from Palermo and Catania, Italy, is not included. This allows you the opportunity to use the airline(s) of your choice and customize your pre- and post-tour travel plans. Note that flights leaving the US for Europe arrive to their destination the following calendar day. (E.g., A flight leaving the US on a Saturday will arrive in Italy on Sunday.) Transfer from/to Palermo and Catania airports is not included. We are able to coordinate private transport for you. Additional nights' stay at our hotels in Palermo and Catania, pre- and post-tour,  may be available at a special price. Please inquire.
Visit FAQ Page for more advice on booking airfare and other travel info.