Why do you study Italian? (And if you don't, why do you think people study Italian? And also, what are you waiting for? … This beautiful language is calling you! 🙂 )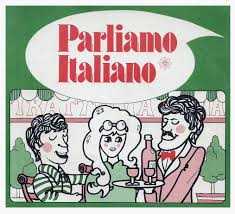 I came across this list and thought it very accurately reflected the reasons my students have given over the years for studying (courting, pursuing, being enamored and sometimes even obsessed with) what many consider the world's most romantic language.
---
Here's that compilation. (It's in Italian and English, so you can practice!)
Motivazioni per lo studio dell'italiano
È la lingua più musicale del mondo.

È la lingua del paese con il più alto patrimonio artistico e culturale.

Per andare in vacanza e parlare con la gente del posto.

È la lingua della lirica, della moda e del design.

È la lingua del buon vino e della buona cucina.

È la lingua dei miei nonni o dei miei genitori.

Devo trasferirmi a lavorare in Italia.

Il mio partner è italiano.

Voglio studiare in Italia.

Sono pensionato e voglio trasferirmi in Italia.
List source: Torre di Babele, Roma.
---
Motivations for Studying Italian
It's the most musical language in the world.

It's the language of the country with the greatest number of world heritage sites.

To go on vacation and speak with the people of the place.

It's the language of opera, fashion and design.

It's the language of good wine and good cuisine.

It's the language of my grandparents or my parents.

I have to move to Italy for to work.


My partner is Italian.

I want to study in Italy.

I am retired and I want to move to Italy.
---
What do you think? Did your reason for studying this gorgeous language make the list? Are they any reasons you would add? Leave a comment!
---
Learn Italian! – Spring Italian Language Classes start March 27 – Sign up now for Early-bird discount!
---